When writing a Kiiroo Keon review it's difficult to know where to start.
In summary, the Kiiroo Keon was hard to say no to with such market-leading sex toy technology.
What sold this sex toy for me though was the flexibility.
I went for the couple's set as I travel a lot and was intrigued by the idea that a male sex toy and female sex toy could partner up over Wifi.
But the same Kiiroo Keon could also sync up to video content, and VR porn in particular.
Then we also have all the other benefits of a simple hands-free automatic male masturbator.
Kiiroo are truly dominating the male sex toys market in terms of the breadth and quality of their products. And the best is yet to come as interactive porn continues to improve.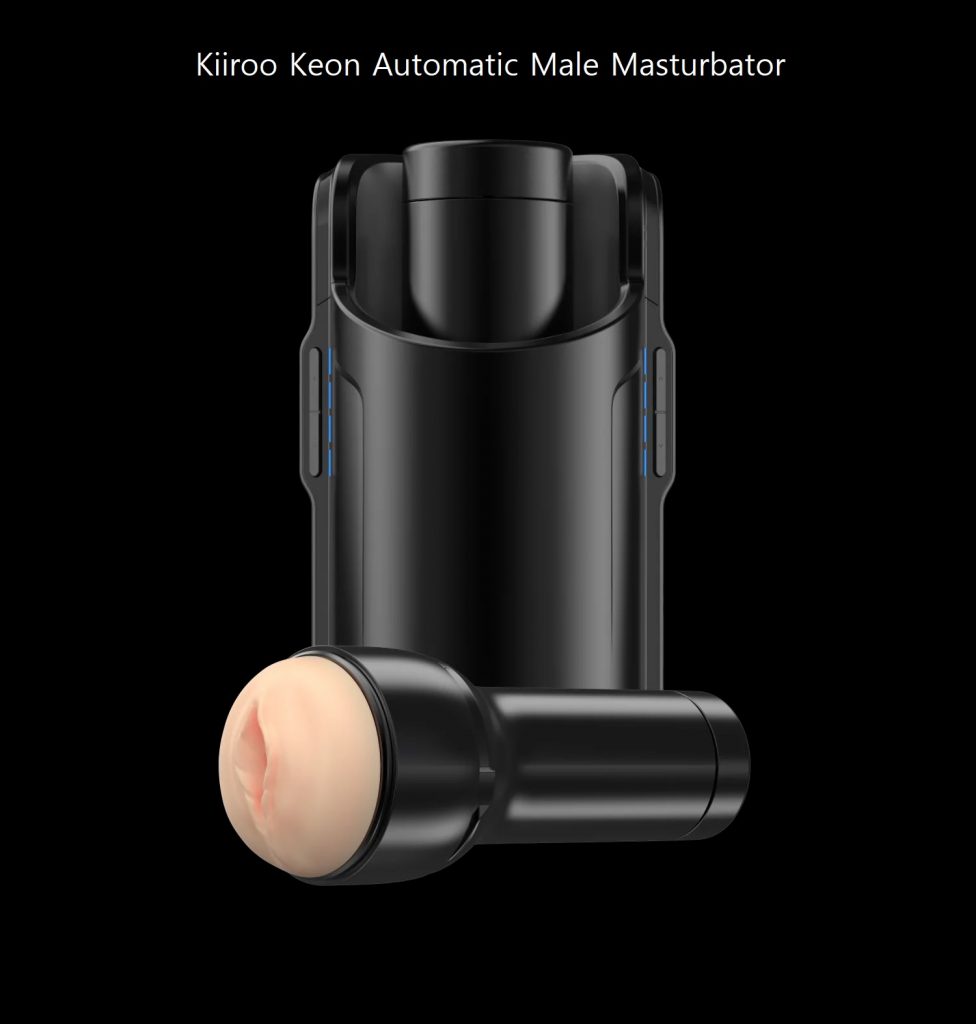 Kiiroo Keon Review Summary:
Interactive sex toys are a new take on automatic male masturbators and Keon is far ahead of the curve.
The initial set up takes a bit of work and you generally have to set aside some time and effort after paying the monetary price for this premium product.
However, with speeds of up to 230 strokes per minute and a variable stroke length from small vibrations to full length thrusting, the Kiiroo Keon comes alive with interactive VR porn and Spark heating lubricant for an experience that takes solo play the closest it's ever been to real sex.
Pros
Leading technology and roadmap (See: FeelMe AI to make ANY content interactive)
Great build quality
Cons:
Manual mode is quite basic
Keon is not loud, but not exactly quiet either
There's a lot of work involved
Kiiroo Keon Review: Unboxing and Packaging
Before I go on I should allay any privacy fears. I had a big order with Kiiroo as the couple's set comes in separate parts – and the Feel Stroker part (the Fleshlight) comes separate to the machine – and then I added in a VR headset to the mix.
But the large box of sex toys was totally discreet. In fact I was out at the time and I laughed when I saw the delivery driver's photograph of it on my very respectable neighbours' doorstep.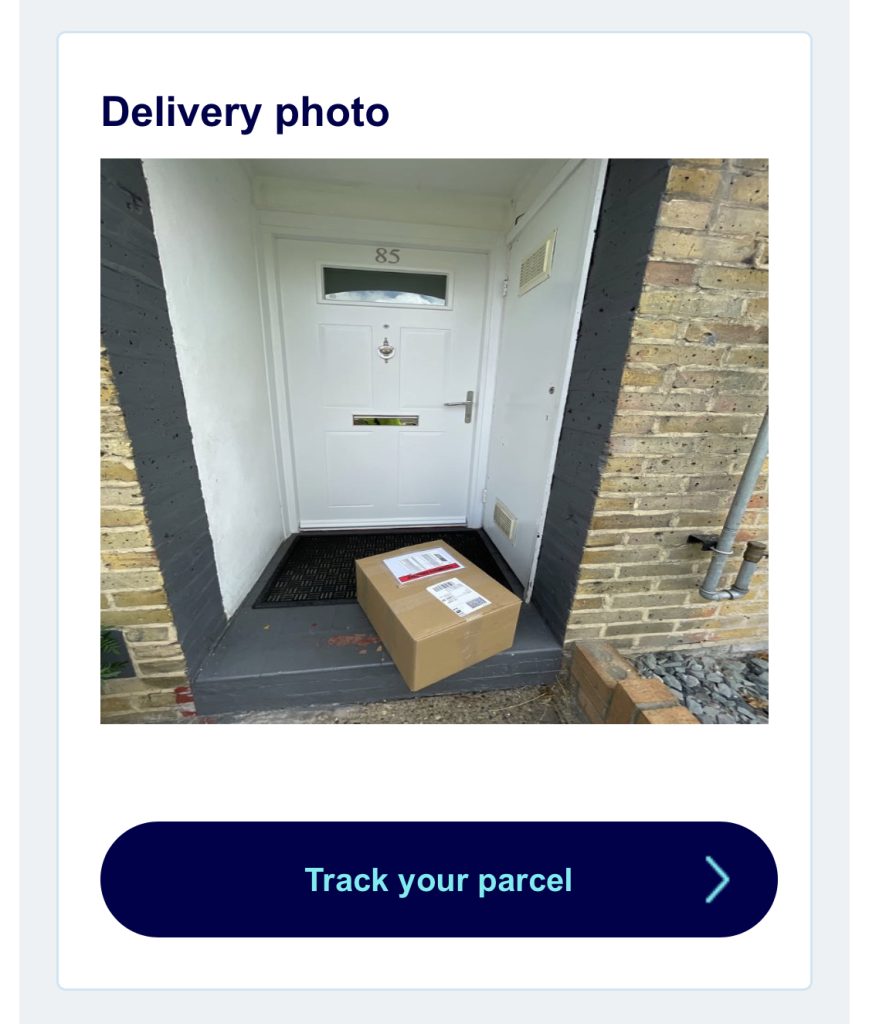 My new sex toy was in a plain cardbard box marked "novelty items" for customs.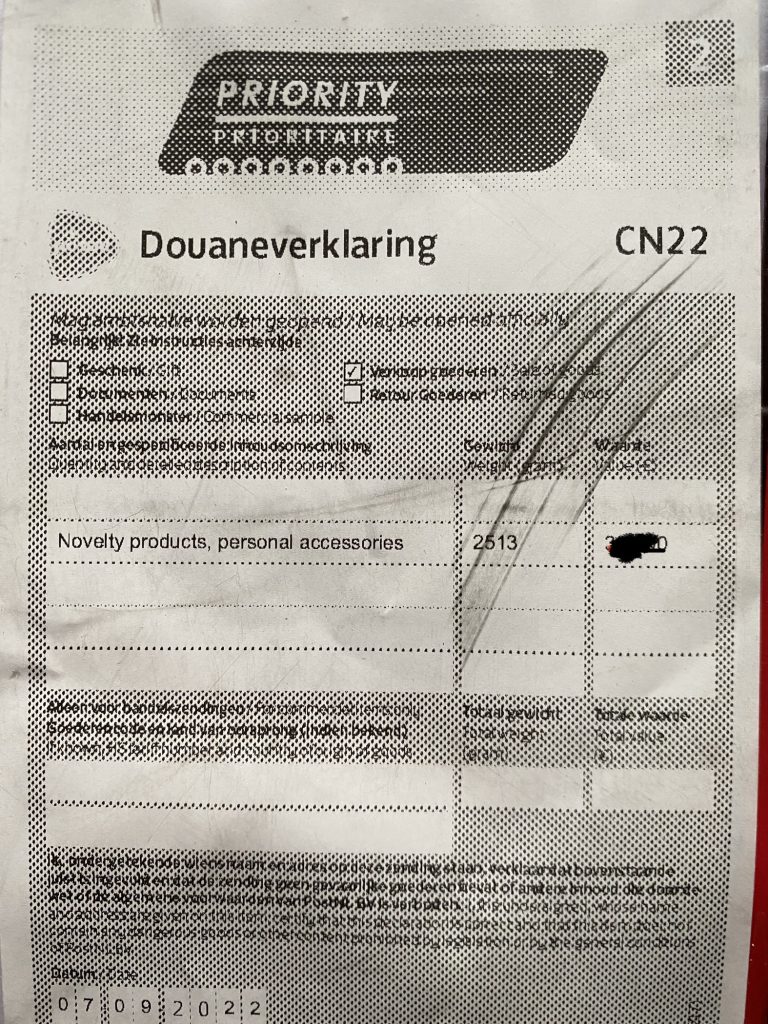 Now inside I found everything beautifully presented. This sex toy feels more like an Apple product. If you haven't told your ladyfriend you're giving them a vibrator, the packaging appears premium, sexy and not at all seedy.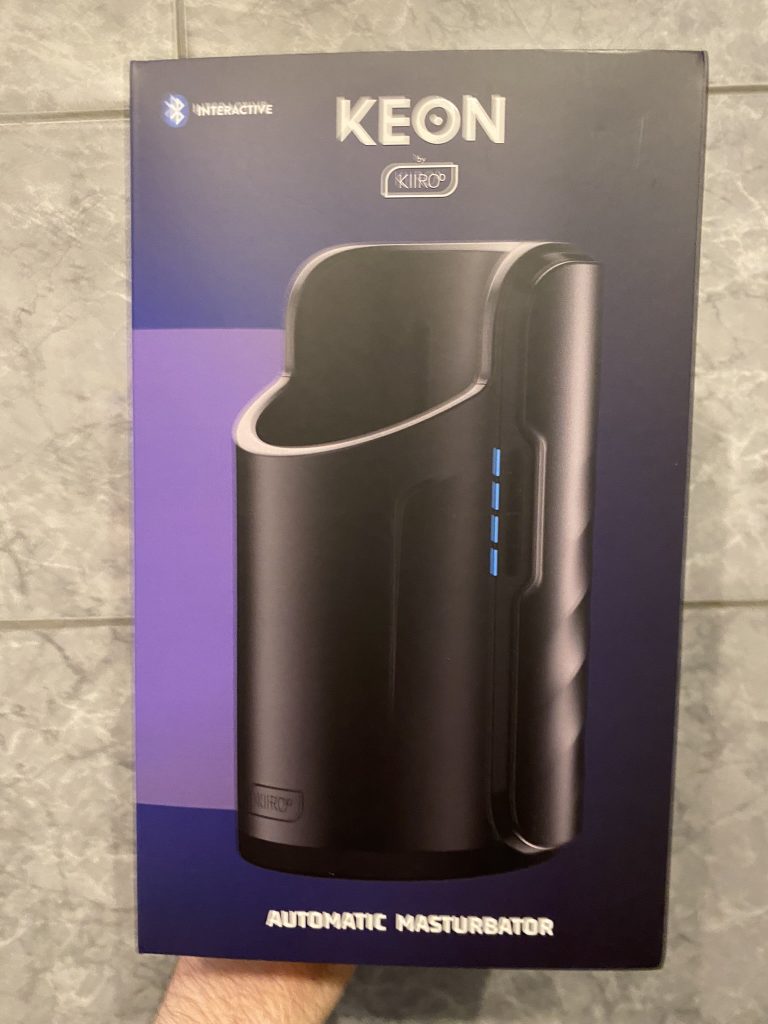 I was hoping Kiiroo would include some lube in order to complete the male sex toy kit but this was not the case – so make sure to add this to your order as you can't really use the automatic masturbator without it.
Kiiroo Keon Assembly
The set up does take a while. Firstly you do have to charge the masturbator cradle for a good few hours before use. This is a simple USB cable included in the box. You can see the power level by the lights on the side, which at first flash red.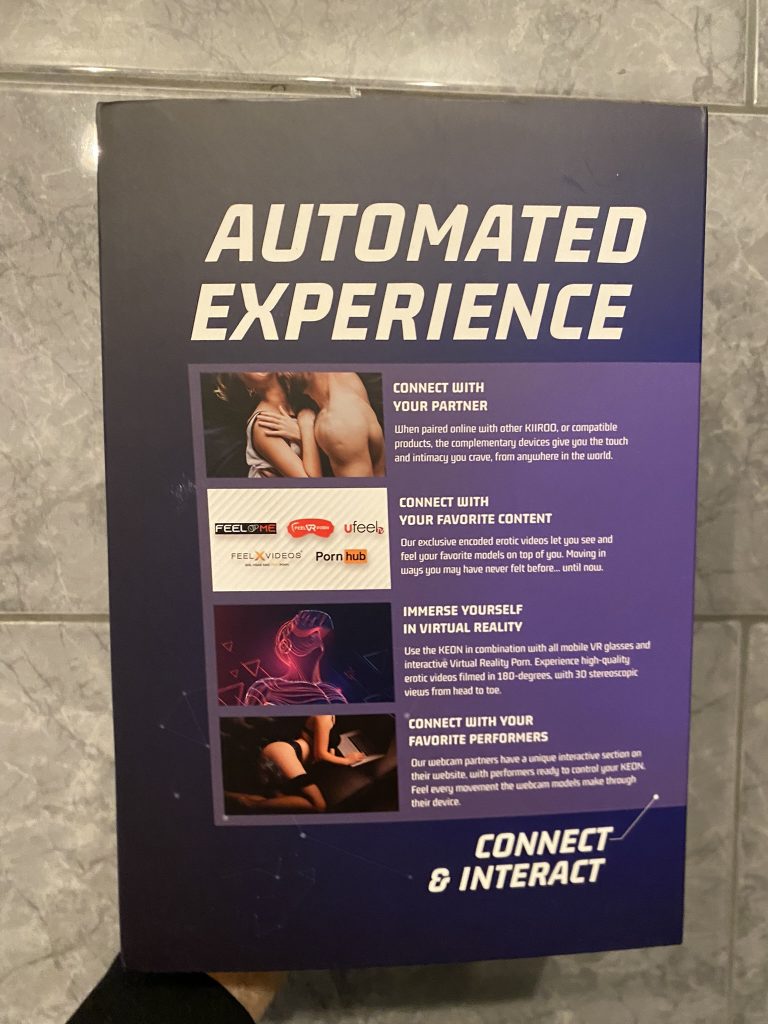 At this point you do still inevitably want to at least get a sense of the controls. The cradle is a slightly awkward shape with the buttons and lights on a flat step in the otherwise curved form.
I've struggled to work out whether its easier to keep these buttons facing down (so you can control with your fingertips) or up so you can use your thumbs while getting a better view of the controls.
It can be a little difficult to switch between manual mode and interactive mode as you only have the power button to alternate between modes and the flashing lights on the side to say what mode you're on.
Once they flash white the Keon is in manual mode.
The Feel Stroker slots into the Keon with a twist like a bayonet. I've found this can come loose quite easily so do check it has locked firmly.
With the buttons on the sides of the Keon you can increase the stroke length (left) and speed of the thrusts (right).
Kiiroo Feelconnect App Download
While you're waiting for the Kiiroo Keon to charge you can start setting up the Feelconnect app. This is what allows your Kiiroo Keon to connect to the internet to interact with interactive porn and other users.
The connection process was pretty straightforward and the Keon will jolt very slightly to confirm it is connected.
Next it's time to get some content.
The Kiiroo Keon comes complete with discount codes to access interactive porn sites such as FeelXvideos and FeelVRPorn.
These offer a quick and simple sign up process and, as they are made for toys like the Kiiroo Keon, a prominent widget at the top of the page to show the connection status to your device. At first this is disconnected but it is quick to follow the steps and select Kiiroo Keon.
However, one issue I had was the sites use a QR code to make the connection with the Feelconnect app. As I was following these steps on my phone this was a little difficult and I got round it by using a separate Ipad to photograph my phone screen with the QR code and then scan the Ipad photo with my phone.
Kiiroo Keon Review: The Experience
OK, where do I start here… At first there's a lot to take on board when using the Keon.
Put it this way, you have to make sure your connection between the Keon and your media is working. Then you have to choose your video. If you're remotely like me this is quite a lengthy process. Even with the more limited array of VR interactive porn I was still stuck in the "Netflix" mode of perfectionist browsing for a while.
Then, you have to get hard.
I'm not normally the smartest guy in the room but even I know if you're fucking a robot pornstar then you should get inside BEFORE it starts moving.
Remember to order Kiiroo lubricant
Do not attempt this without the Kiiroo toys lubricant. There's just too much friction with the sleeve. The genitalia on the end of the sleeve are quite scaled down. There was no way I was getting in there without help.
I eventually opted for coconut oil but save yourself the trouble and get some Kiiroo toys lube. This process was already quite complicated and having to warm up conconut oil only to then smear it in all the wrong places was not helping. Plus Kiiroo have optimised their recipe to maximise the experience and lifetime of their sex toys.
For the full experience, make sure you go with the Kiiroo Spark lubricant. This lubricant actually heats up with friction as you use it so you can feel skin to skin with a living warm vagina pounding down your shaft.
Use the Feel Stroker vent for suction control
I also worked out there's a vent at the end of the Feel Stroker sleeve that you should unscrew when inserting. Not only does this make it far easier to get inside but you then seal it up again and get some amazing suction when the Feel Stroker gets moving.
Kiiroo VR headset and Interactive Mode
If you're using VR goggles then you're onto the Pro level. What you do now is unlock your phone (keep a towel handy to avoid getting lube everywhere) and set it to headset mode so the screen splits in two. Then load it into the goggles – there's a little shelf inside the hatch which makes sure everything's aligned.
You're going to get used to the snapping sound the hatch makes as it closes. It's definitely the signature sound I've come to associate with a VR wank.
Now this might be familiar if you have done VR porn before. You can use the pointer in the center of your gaze to re-orient the phone to the angle you desire and then play the video.
Or, in my case, keep skipping past the long intro to get to the action.
This all took a few attempts for me which meant I kept going soft and having to start over.
That's one reason I would definitely recommend keeping VR sessions to when you're really horny.
Also in my first try the VR sync interactive mode didn't work. Eventually I just used the sleeve and VR to finish myself off manually.
Even at 230 reps per minute the manual mode controls are quite basic when you just have speed and depth whereas the Autoblow AI has more preset patterns to follow. With all the setup required manual mode really doesn't do much while interactive mode is huge and cutting edge among sex toys.
I wouldn't blame this on the Kiiroo Keon though. Sure, there's a learning curve. Plus I was just eager to try out my new toy, while underprepared and overcautious about my housemate hearing.
The next time I used it was significantly better. The interactive mode VR sync worked STRAIGHT AWAY.
It's quite fun seeing how a particular video has been programmed – does a lick of the tongue get a thrust of full stroke length or do you have to wait for a real handjob or full intercourse?
Personally I struggle with going with the flow with a video. My ideal finish is same time as the girl, right up inside her. But of course not every video is like that so I'm used to skipping back a bit to catch her wailing to send me over the edge.
In VR this is quite easy as you only have to look down to bring up the pointer and video navigation.
In terms of sensation I would say it's pretty close to sex. For that very reason it's not very aggressive and so you may need to warm yourself up more before hand if you're not very sensitive.
I would highly recommend getting the Kiiroo table clamp. I would say the Keon is very difficult to use without it (what's the point of an automatic male masturbator if you still have to hold it?) wile having it fixed should allow you more freedom for manual thrusting – invaluable if your video ends when you're right on the edge.
Cleanup
Clenaing the Kiiroo Keon sleeve is easy. It pulls out of the fleshlight container and then you can just run a tap through it.
For best results make sure to use Kiiroo's own sex toy cleaner to maximise the lifetime of your sleeve. You don't want that rubber drying out and cracking!
Kiiroo Keon Review: Pricing
The Kiiroo Keon is more towards the premium end of the market but with good reason – you definitely get your money's worth. Kiiroo is even working on AI technology to sync any media to the Keon – from mainstream porn to games and interactive webcam shows. The overall build quality shows this is not a cheap fad but a very well designed and engineered piece of equipment.
This is clearly made to last well into the new era of interactive sex toys and media. It is your passport to a new world of possibilities. Most new technologies have the first-movers who come to dominate the market. Sure enough, I expect the vast majority of future interactive sex toy innovations will be compatible with the Keon.
Kiiroo Keon Alternatives
Kiiroo Keon vs Fleshlight Launch
The Fleshlight Launch is now discontinued. It's also widely claimed that Kiiroo developed the Fleshlight Launch and so the Kiiroo Keon is a new superior version.
The Kiiroo Keon is smaller and generally smoother to use than the big and cumbersome Fleshlight Launch. For a while it was a shame to lose the variety of sleeves that Fleshlight offered but now Kiiroo is catching up with many of it's own best Kiiroo sleeves.
Kiiroo Keon vs Kiiroo Onyx+
Some users find the Kiiroo Onyx+ more lightweight, smaller and quieter than the fully-featured Keon.
However, the experience of the Keon is unmatched and well worth the extra investment in price and setup.
Both sex toys offer the same quality of Kiiroo but the Kiiroo Onyx+ is more in line with traditional male masturbators like Autoblow AI and The Handy, while Keon is a true virtual sex machine.
How long does the Kiiroo Keon last?
Now I know what you're thinking. Imagine after waiting for charging and finally getting it all setup you then run out of battery halfway through a video.u003cbru003eThe battery life varies between half an hour, and an hour and a half, depending on which mode, stroke length and speed you are using.u003cbru003eSo yes, I did run out of battery the first time I used it. But that was after a partial charge followed by a lot of experimenting while trying to get everything working.
Is the Keon loud?
The Kiiroo Keon is not that loud. In the quiet of the night it can seem a little loud but I left it running and closed the door and found the sound barely travelled. If your walls are good enough that you can be a little vocal in your room normally then you'll be fine with the Kiiroo Keon.
How long does it take to charge Keon?
4 hours to fully charge the Kiiroo Keon battery.
How do I open Kiiroo?
To charge the Kiiroo Keon you don't need to open it. The port is on the side.u003cbru003eTo open the Kiiroo app search for the Feelconnect app on your phone.u003cbru003eTo open VR content use your browser and visit a site like FeelXVideos or FeelVRPorn.